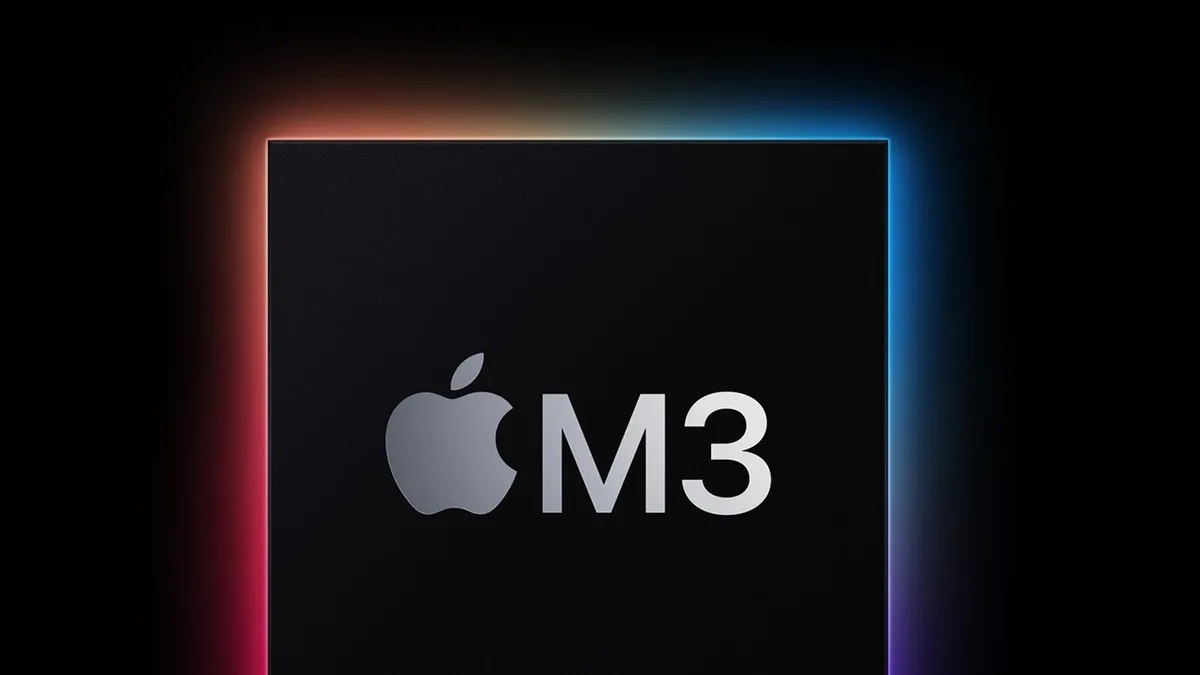 Apple Ready to Unveil M3 Chips
Challenging Qualcomm and Marking a Technological Leap
On October 31, Apple Inc. is set to host an event that could shift the technological landscape. The tech giant will unveil its much-anticipated M3 chips and Apple Ready to Unveil M3 Chips. Marking a significant leap from its current M2 processors and potentially challenging rivals such as Qualcomm.
Developed using TSMC's 3nm process, the M3 chip promises accelerated ray tracing in hardware. A feature expected to enhance the performance of devices like the MacBook Air, 13-inch MacBook Pro, and iMac.
Apple's Integrated Ecosystem
The upcoming M3 chip reflects Apple's unique advantage over competitors: its control over hardware design, processor design, and operating system.
This integrated approach allows for tight software and hardware synchronization, resulting in optimized performance and power efficiency.
Apple's in-house development of chips like the M3 sets it apart from other manufacturers and contributes to its reputation for delivering high-quality, high-performance devices.
The M3 chip, developed using TSMC's 3nm process, is a significant leap from Apple's existing M2 processors. The utilization of the 3nm process enables the cramming of a greater number of transistors into a reduced area. Leading to an enhancement in both performance and energy efficiency.
Furthermore, there are high expectations that the M3 chip will incorporate hardware-accelerated ray tracing. Amplifying its graphics capabilities and creating a more immersive user experience, particularly in applications and workflows that heavily rely on graphics, like video editing and gaming.
A Leap Towards Technological Superiority
Apple's control over its hardware and software integration, combined with its focus on developing its chips rather than relying on third-party suppliers like Qualcomm, gives the company a unique edge.
This level of vertical integration allows Apple to optimize performance and power efficiency, resulting in a seamless user experience. It also enables the company to distinguish its products from competitors and maintain a competitive edge in the market.
In summary, Apple's much-awaited forthcoming event is generating great anticipation, drawing the attention of not only Apple enthusiasts but the entire tech industry.
The introduction of the M3 chip promises significant performance improvements and enhanced graphics capabilities, solidifying Apple's standing in the technology sector.
This event is poised to spark excitement and potentially outshine Qualcomm's simultaneous summit.
Apple revamps Mac lineup and pricing with new family of chips
Apple on Monday introduced new MacBook Pro and iMac computers and three new chips to power them, with the company saying it had redesigned its graphics processing units (GPU), a key part of the chip where Nvidia dominates the market.
The new computers and the M3, M3 Pro, and M3 Max chips were unveiled at an online event focused on professional users.
In the United States, the 14-inch MacBook Pro laptop has a starting price of $1,599 (approximately €1,499), while the 16-inch version begins at $2,499 (around €2,350). The newly introduced iMac desktop, equipped with the M3 family of chips, starts at $1,299 (approximately €1,200).
Some of these products will be available next week, while others are scheduled for shipment later in November.
Apple has experienced a significant resurgence in its Mac business, nearly doubling its market share to nearly 11% since 2020 when it transitioned away from Intel processors and adopted its custom-designed chips to power its devices, as indicated by preliminary data from IDC.
In their emphasis on catering to business users during their presentation on Monday, Apple showcased a novel secure screen-sharing feature that enables remote access to their machines from distant locations.
The company's proprietary chips utilize design technology. Licensed from Arm Holdings, it has significantly enhanced the battery life. Its Macs and, in certain tasks, have outperformed computers running Microsoft's Windows operating system.
Unlike many other laptop manufacturers, which often pair an Intel central processor unit (CPU) with a separate Nvidia graphics processing unit (GPU), Apple has integrated both components within its Apple silicon chips. The company asserts that this integration results in superior performance compared to its competitors.
Apple's disruption of the market has prompted Qualcomm to intensify its efforts in developing Arm-based chips for Windows. Recently, Qualcomm announced plans to launch a chip that not only surpasses certain Apple offerings in terms of speed but is also more energy-efficient. Additionally, there have been reports indicating that Nvidia intends to enter the PC market as early as 2025.
Corporate buying
Apple aimed the new machines squarely at designers, musicians, and software developers. It is highlighted that the way memory is being used can be employed by artificial intelligence researchers, whose chatbots and other creations are often constrained by the amount of data that can be held in the computer's memory.
Apple also tweaked its overall lineup of computers in ways that could change the behavior of corporate buyers.
While slashing the US price of the new 14-inch MacBook Pro, Apple appeared to have eliminated a cheaper $1,299 (roughly €1,200).
The 13-inch model of its MacBook Pro was a big seller to businesses, said Ben Bajarin, chief executive and principal analyst at Creative Strategies.
That move will likely clarify the choice between the company's model lines, prompting choices between Apple's productivity-oriented MacBook Air models that top out at $1,299 or the new $1,599 starting price for MacBook Pro models.
At Apple, the Mac segment generated approximately $40.18 billion (around €37.6 billion) in revenue during its fiscal year 2022, accounting for roughly 11% of the company's total revenue.
This marked a 14% increase from the previous fiscal year. However, sales in the current year have decelerated in line with the broader PC industry, which has experienced a slowdown following the pandemic.
Apple announced that their new chips will be the first to employ 3-nanometer manufacturing technology in both laptops and desktops. This technological advancement is expected to enhance chip performance while optimizing power consumption.
Although Apple did not disclose the chip manufacturer, analysts speculate that Taiwan Semiconductor Manufacturing Co. (TSMC) is the likely producer, as TSMC uses the same technology to manufacture chips for Apple's high-end iPhone 15 models.
Throughout the presentation, Apple's executives drew comparisons between the performance of the new MacBook.
iMac models and older Apple devices equipped with Intel chips. Underscoring the noticeable speed improvements customers would experience when upgrading to devices powered by Apple's proprietary chips.
---
Relative topics:
How You Can Use Google Maps Like a Social Network
How to Check the Generation of Your Laptop
Dealing with Laptop Battery Problems
When Do We Make The Most Errors At Work?
Which Storage Solution Is Right for You?
---