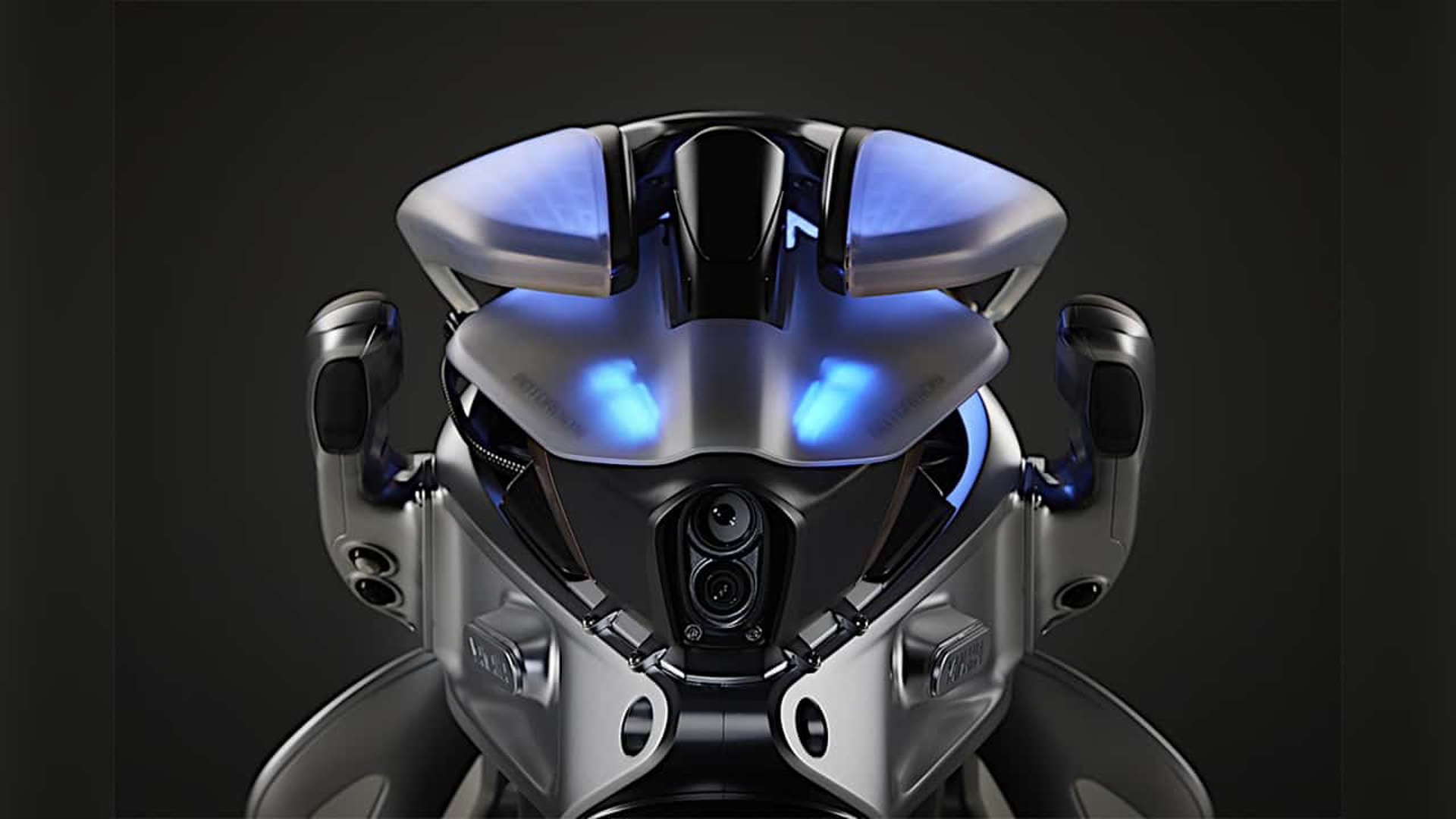 Yamaha's Motoroid2 at the 2023 Japan Mobility Show
Here are five intriguing offerings from Yamaha at the 2023 Japan Mobility Show:
© RideApart.com Copyright
Yamaha is set to unveil several world-firsts on its stage, featuring the Motoroid2, Tricera, Elove, and EFV among its premieres.
Yamaha's Motoroid2 at the 2023 Japan Mobility Show. The 2023 Japan Mobility Show is scheduled to run from October 28 to November 5, 2023, at the Tokyo Big Sight venue, with a press preview leading up to the event. Yamaha, much like other manufacturers, has dedicated significant effort to preparing its exhibit for this year's grand occasion.
Yamaha has adopted a distinct approach when categorizing the vehicles it is showcasing.
Instead of labeling them as "concept vehicles," they refer to all of them as "reference vehicles." Additionally, the company plans to display items labeled as "special exhibits" or "special exhibits with cooperation from Yamaha Corporation," particularly in cases where two branches of the larger Yamaha organization have collaborated. There are also straightforward categories like "competition machine," "upcoming production vehicle," and "production vehicle" for certain vehicles.
Among the six world premieres that Yamaha is presenting at the 2023 Japan Mobility Show, four belong to the realm of powered two- and three-wheelers.
Notable highlights include the Motoroid2, representing the next iteration of the original Motoroid concept unveiled by Yamaha in 2017 at the Tokyo Motor Show.
Additionally, there's the Tricera, which seems to be a potential rival to the Polaris Slingshot, the self-balancing electric scooter ELove, and the electric sportbike concept known as E-FV (or EFV, depending on the source).
An additional attention-grabbing vehicle, although not a world premiere, will be on display at the Yamaha booth.
It is the TMW offroad three-wheeler, leveraging Yamaha's proprietary leaning multi-wheel technology.
This off-road model can be considered a close relative to Yamaha's urban mobility solutions, such as the Tricity and Tritown.
Yamaha Motoroid2 
© RideApart.com


According to Yamaha
ways in which the Motoroid2 has advanced beyond the OG Motoroid include becoming "a vehicle for personal mobility. That can recognize its owner, get up off its kickstand, and move alongside its rider, but also has a distinctly lifelike feel when somebody is riding on its back and has a presence more like a lifetime companion."
To achieve this, Yamaha has developed technology that it calls an "Active Mass Center Control System". (AMCES) for things like self-balancing and facial recognition. In the future, Yamaha says that "[its] development ideal …seeks to deliver users the seductive exhilaration felt when they truly become one with their machine." Human/motorcycle hybrid, anyone?