Unlock the Power of Visual Communication with Our Graphic Design Services
In a world where first impressions matter more than ever, captivating visual content is the key to standing out.
At SHiVUQ, we understand the importance of striking design in capturing your audience's attention, conveying your message effectively, and leaving a lasting impact.
Let's Bring Your Vision to Life:
Whether you're a startup looking to establish your brand or an established business aiming to refresh your visual identity, SHiVUQ is here to make it happen. Let's collaborate to turn your ideas into stunning visuals that leave a lasting impression.
Contact us today to discuss your graphic design needs and take the first step toward a visually captivating future. Together, we'll craft design solutions that resonate with your audience and drive your success.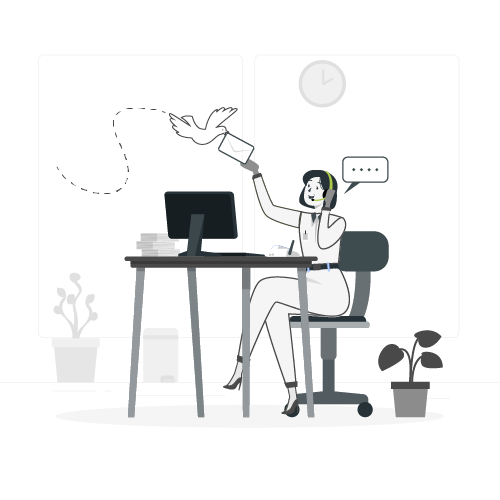 Your logo is the face of your brand. Our talented designers will craft a unique emblem that encapsulates your brand identity, ensuring it's memorable and instantly recognizable.
Consistency is key in branding. We'll help you create a cohesive visual identity, from color palettes and typography to marketing materials, to strengthen your brand presence.
From business cards to brochures, our print designs are meticulously crafted to make a tangible impact. We ensure your materials leave a lasting impression.
In the digital age, eye-catching graphics are essential. Our expertise spans web graphics, social media visuals, email marketing, and more, ensuring your online presence shines.
Great packaging tells a story. We'll design packaging that not only protects your products but also enhances their appeal, making them irresistible to customers.
Inject creativity into your content with custom illustrations. Whether for books, websites, or marketing campaigns, our illustrations add a unique touch.
Complex information is made digestible with our engaging infographics. They're perfect for conveying data, statistics, and processes in an easily understandable way.
Social Media Audit & Strategy
Your brand tone is more than an ordinary name. It is a crafted strategy that you need to maintain. We strategize on important improvements based on past performances and industry research.
Content Development & Promotion
Story telling is our passion. We help you create buzz and widen your social reach through highly interactive content and campaigns.



Multi Channel Integration
Take advantage of our multi-channel integration strategy for effective data integrations across all your social channels and connect with your target audience efficiently.


Social Advertising
Drive vast amount of traffic to your content and your website, with our impactful campaigns. If you do not have a high-performance website, contact SHiVUQ to build one!


Social Listening & Monitoring
We consistently listen to and monitor social conversations around your interests to help you gain better consumer insights and discover potential opportunities.
Analytics & Reporting
Our reports are customized to help your organization improve on the advertising budgets, by measuring past performances. We use top social media marketing tools to analyze your performance.